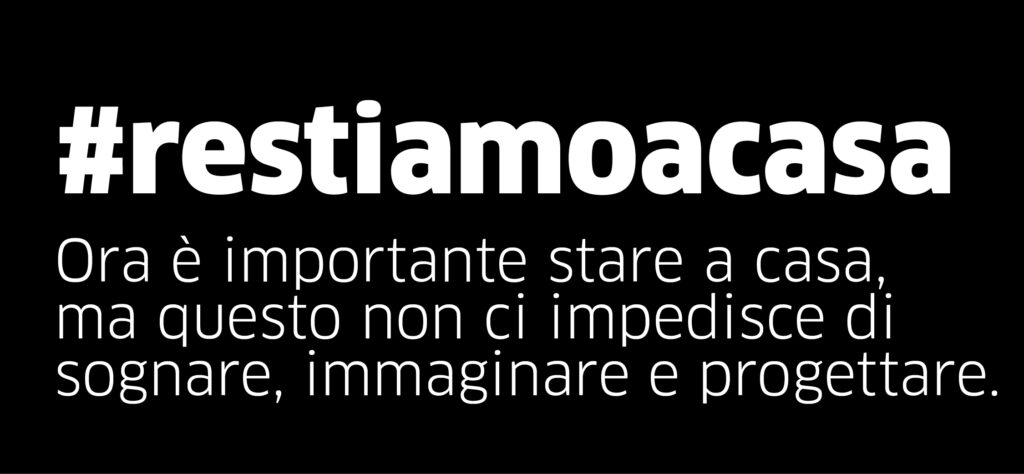 we are dreamers
We are designers, we are planners, we are dreamers and we know that time should not be measured in hours and minutes, but in transformations. There is time to do and time to plan. Equally valuable.
We are experiencing an anomalous situation, and some of us still have the privilege of being able to continue operating in our sector, albeit in a reduced way, directly from home.
We at wearedesigners have chosen to enhance this period of suspension of production activities to do what we do best: experiment and design. This pause time is transformation time. Always positive for the future and confident of a vigorous restart, we are at your disposal to think, right at this moment of suspension, to the development of new projects, to design that communication that you have always dreamed of. Realizing visions and shaping them is our goal: tell us something more and we will visualize the positioning of your company and we will illustrate strategic concepts for your brand with creativity and concreteness.
Above all, it is our desire to facilitate you, support you and collaborate in this delicate moment and therefore, confident that in the end "everything will be all right", we will meet the summer season for wages, with times and methods to be agreed together.
Let's get in touch now to start talking about it together!
The important thing now is to stay at home, but this does not stop us from dreaming, imagining and planning.
we are dreamers
we are designers